Amazing Multiplication Game
Timez Attack is a stunning video multiplication game exclusively for learning the times tables. It's as high-tech and entertaining as a top video math game, yet as rigorous and effective as one-on-one training with a skilled teacher. Trust me--you've never seen an educational game like THIS before. Download the FREE version.
Timez Attack
is an
exciting multiplication game
along the style of Dungeons and Dragons but there is no violence. It starts with you trapped in the dungeon. To escape, you must find the keys to a series of doors, and answer a
times tables fact
for each door. Then a dragon or troll comes and asks you to answer the same problem with a limited amount of time. Find your way through a dungeon maze and foil those who would get in your way.
This times table game keeps track of your answers and forces you to correctly answer more problems using numbers you have had difficulty with. There's a free version and a premium version. Download the FREE version of this amazing multiplication game, Timez Attack

Here's two of MANY complimentary reviews:
"Timez Attack WORKS far better than I ever imagined. My 9 year old son loves it. At first I thought he may be bored by what I feared would be simplistic gameplay. Instead, if anything, he gets overly worked up at the higher levels. Don't worry, that's a good thing!"
Steve Chapkis
Austria, Europe
"P.S. We already upgraded to the full version. It's fantastic."

"I am the media director for a small elementary school and find your program absolutely fantastic."
Lisa Smith
Eastside Elementary

TIMEZ ATTACK :
The Amazing Multiplication Game. Try the FREE version. Click here


More Amazing Multiplication Games...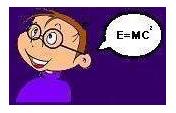 Smart-kid-educational-games.com provides
printable multiplication tables, educational games
for kids and helpful advice for parents!


Back to top of page

Visit our home page - Math-help-multiplication-tables.com